Knowledge Transfer: the essence of our project.
Our objective is to learn from others, transfer their expertise to our community and to spread this knowledge as much as we can.
08/10/2020 – 18/10/2020 
Maëlle & Anaïs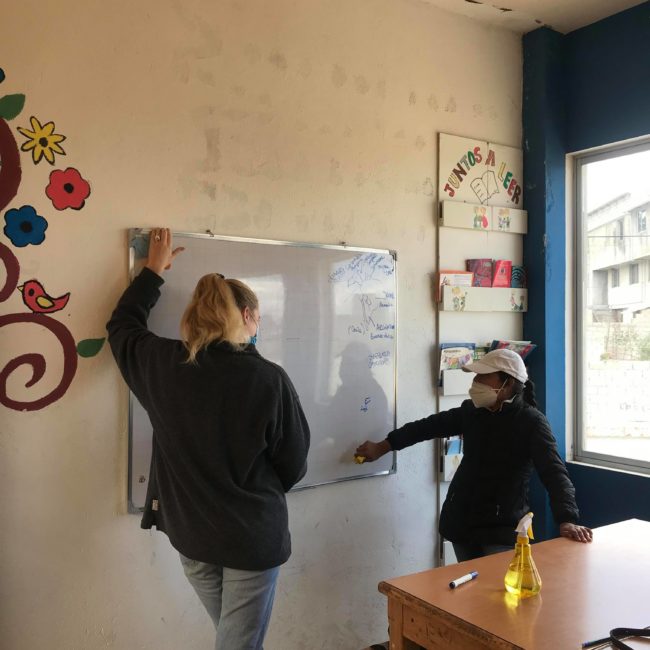 During this mission, we collaborated with two NGOs: ECUASOL  and Trésor de Nature.
Our work with Ecuasol consisted in tutoring the children as well as helping them with their future career.
It allowed us to better understand the Educational issues brought by the pandemic in developing countries and compare it to developed countries. We also reflected upon the possible solutions and identified a real need for cooperation and national as well as international support.
Our work with Trésor de Nature consisted in assisting the NGO with their agroforestery system (planting, working on sustainable construction…).
We developed a better understanding of the agricultural system in Ecuador and potential long-term solutions.
21/01/2021 – 20/04/2021
Maëlle, Anaïs, Blanche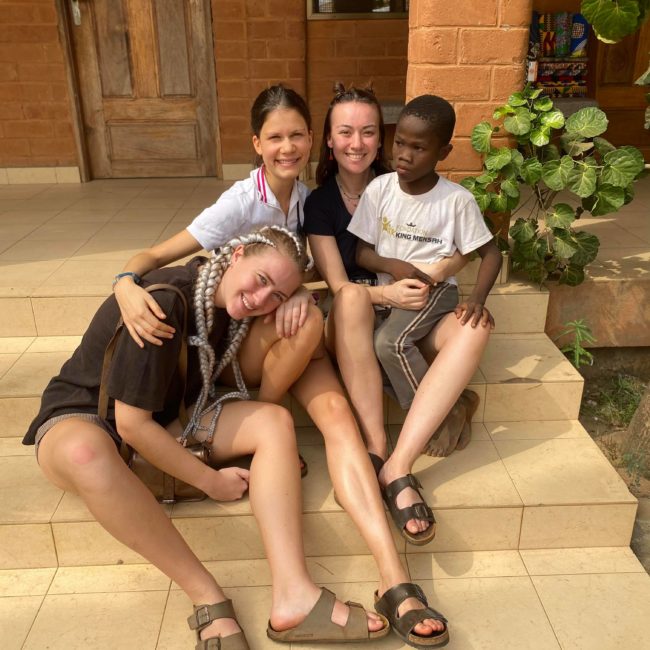 During this mission we are collaborating with the NGO A.N.G.E. This NGO welcomes homeless children and provide them with an education. 
Our mission there consists in assessing the repercussions from Covid for ANGE, raising awareness through plaidoyers. Children living in the streets is a huge issue in Togo. Saving children from the streets is crucial, and the workings of Ange have been impacted by the global pandemic. We are developing a program to assess and cope with these observed and yet to come repercussions.
We are supporting the Lomé orphanage center, and help develop a new center in Tchekpo. Daily necessities include running an after-school teaching program, while entertaining the children and ensuring their mental health.
Université Paris DAUPHINE.
Université Paris Dauphine – PARIS
18/01/2021
We discussed the potential solutions for a long-term economic recovery. We organised a debate with the students to try and identify the potential sustainable innovations that could be developed.
Podcast enregistré par FURITY: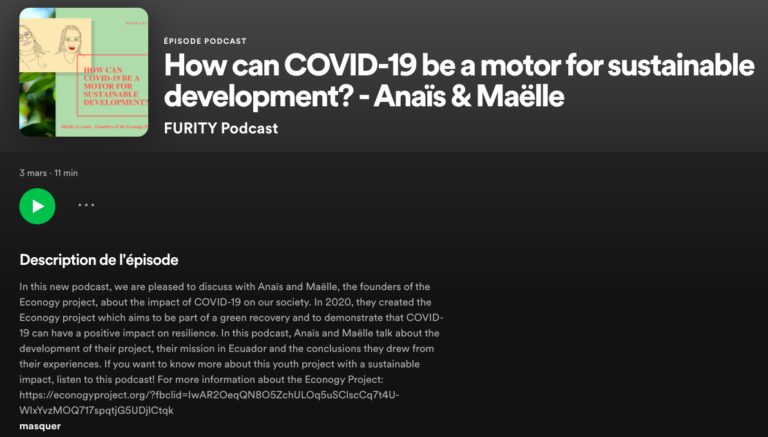 In March 2021, FURITY gave us the chance to present our project to their community. In this podcast, we talked about the development of our project, our mission in Ecuador, and the conclusions we drew from our experiences. If you haven't had a chance to listen to it yet, you can find it here.
Do not hesitate to consult their very varied and interesting content around the notion of impact: https://furity.org.