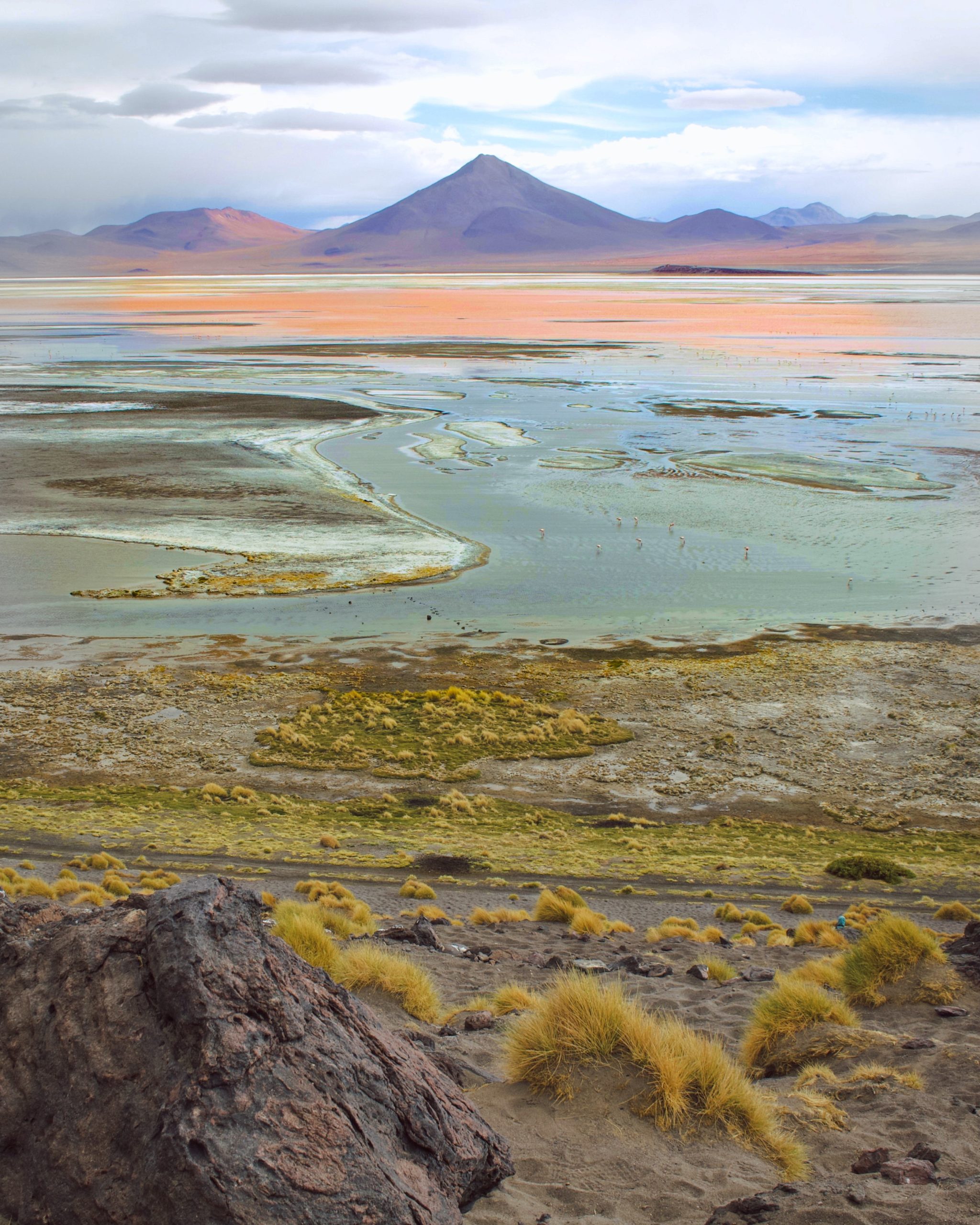 Post-COVID-19 Economic Recovery and the Challenging Scenario for Sustainable Development in Bolivia
By: Carla Suárez, Research Leader for the Andes Region
Bolivia has been largely affected by the COVID-19 pandemic both economically and environmentally. The South American nation had already been struggling with climate disasters prior to the start of the pandemic. Bolivia's territory stretches from the top of the Andes mountain range to the depth of the Amazon rainforest, and its great variety of ecosystems makes it one of the most biodiverse countries on Earth and home to thousands of animal and plant species. However, its natural resources have been coveted by foreign interests for many centuries and continue to be exploited. Bolivia is home to the world's biggest lithium reserves, the latest natural resource in demand with the growing "lithium fever", making it a desirable asset to foreign investors as well as the Bolivian government. The Arce administration is currently seeking to develop the lithium industry in the country in order to relaunch the economy as part of its post-COVID-19 economic recovery strategy. Nevertheless, the environmental consequences of exploiting the country's lithium reserves could cause great environmental harm. Extractivism has only worsened the impact of climate change in the country's ecosystems. In addition, the Andes region has suffered severe droughts over the past decades which have affected agriculture while the Amazon region has been ravaged by fires which have caused a huge loss of biodiversity. The negative impact of climate change has greatly affected local economies as well as ecosystems in Bolivia. Greater protection of the environment needs to be prioritised by the government in order to reactivate the economy in a post-pandemic context, following the principles of sustainable development.
Endangered ecosystems
Climate change has severely altered ecosystems in Bolivia. Over the past decade, droughts in the Andes have become more severe, causing the melting of ice in the mountain range as well as intensifying water stress. Andean agricultural crops, such as potatoes and quinoa, have been seriously damaged by these droughts, leaving local economies without resources to sustain themselves. Moreover, water scarcity threatens people's livelihoods in the Bolivian highlands as they cannot cultivate agricultural goods to sell or to use for their own consumption. The stability of rain cycles is key to agriculture in the Andes region. If there is no rainfall during the rainy season, agricultural crops are automatically affected since the water cycles that feed the Andes with rainfall originate in the Amazon lowlands. Droughts in the Andes are caused by the changing nature of these water cycles. The fires burning the Amazon rainforest have damaged the ecosystem as water cycles nowadays are less consistent.
Across the country, in the lowlands, the Amazon rainforest, known as "the lungs of the world", is constantly threatened by ravaging fires, which have caused a massive loss of biodiversity. In 2019, 5.9 million hectares of rainforest were burned, which equals to 4% of Bolivia's territory. Lockdown measures in 2020 did not help avoid these ravaging fires as 4,5 million hectares were burnt that year, and in 2021, over 3 million hectares of rainforest were lost to fires. The loss of rainforest to the fires has also caused the death of millions of animals living in it as well as putting several animal species at risk of extinction. These fires are started by people with commercial interests in the cattle-ranching and soya industries as these are some of the country's biggest exports. The livestock industry is responsible for 60% of deforestation in Bolivia. The Amazon rainforest absorbs CO2, which is a vital function in ecosystems as it regulates air quality for humans to breathe. If fires continue to destroy the Amazon rainforest, it could turn into a savannah which means it will stop absorbing CO2 and will start emitting it instead, permanently altering the balance of ecosystems and affecting living beings at regional and global scales.
Extractivism and its socioeconomic impact
Extractivism has a long tradition in Bolivia since colonial times. Bolivia is a country rich in metals and minerals which have been exploited throughout centuries by foreign powers in order to create wealth abroad. The pursuit of economic interests has caused great environmental damage and keeps presenting a significant challenge in the fight against climate change.
Bolivia is home to the world's largest lithium reserves (equivalent to 21 million metric tons); however, the country does not possess the industrial infrastructure that is needed to exploit lithium. The country's lithium reserves, which are located in Potosi, are coveted by great economic powers, such as China, the US and European Union nations, that need it to produce lithium batteries and other lithium products to boost the green transition in their respective countries. The Bolivian government has short-listed eight foreign companies from China and the US to negotiate a concession to exploit the country's lithium reserves as a joint venture with state-owned company Yacimientos de Litios Bolivianos (YLB). The exploitation of lithium could cause substantial and irreversible environmental damage to the region. In Potosi, an important agricultural region in the Andes, potato and quinoa crops located in the surrounding areas of the Uyuni salt flats have already been affected by droughts due to climate change and these crops are under severe threat as lithium exploitation activities cause water contamination. This has had a negative socioeconomic impact upon the families that live off agriculture in the region and places them in a vulnerable position as these families rely on agricultural production to sustain themselves.
Additionally, in the Amazon region, illegal mining and forced land-grabbing of indigenous land is threatening the preservation of natural reserves. Natural reserves are being illegally occupied, exploited and contaminated with mercury used in gold mining. The Madidi National Park, one of Bolivia's largest natural reserves, is currently under illegal occupation from gold mining companies who are responsible for mercury poisoning and it is estimated that 8% of the land is compromised to 140 mining companies. Mercury is a highly poisonous substance that threatens the livelihood of the indigenous communities living in them. Animals and plants are also in danger with the illegal invasion of these natural reserves. Indigenous communities living in these protected areas, who have been amongst the most vulnerable during the pandemic due to the lack of medical infrastructure in rural areas, are now being displaced by the occupiers who are contaminating and destroying their land. Multiple environmental activists and indigenous leaders that have denounced illegal mining activities have been threatened or even killed as they seek environmental justice.
Is Bolivia heading towards sustainable development?
Unfortunately, the government's indifference to the ecocide taking place in Bolivia is concerning. The Arce administration is interested in partnering with foreign companies to exploit natural resources in the country in order to relaunch the economy, but this strategy does not constitute a source of sustainable economic growth as it will mainly benefit foreign economic actors and will only be detrimental to the environment. The government constantly ignores indigenous leaders and environmental activists' pleas for environmental protection and justice because its strategy to reactivate the economy is far from being sustainable and threatens the preservation of ecosystems that are vital to protect and sustain local economies that have been affected by the pandemic. The illegal burning and exploitation of land in Bolivia is only accelerating climate change, therefore, environmental legislation needs to be strengthened and thoroughly implemented at both regional and national levels with sanctions for those who violate it. The government needs to stop promoting and protecting these illegal activities and change its strategy to prioritise environmental protection and food security over economic profit. Preserving balanced ecosystems is key to sustain long-term economic growth as it has a direct impact on water cycles, agricultural production and local economies. Post-pandemic economic recovery in Bolivia needs to be based on the principles of environmental protection in order to create sustainable economic solutions.
Bibliography
Oxfam Bolivia Report, Bolivia: Climate change, inequality and resilience (2020), Available here:
https://reliefweb.int/sites/reliefweb.int/files/resources/Bolivia-climate%20change-inequality-resilience-en.pdf
FAO, Frente a la COVID-19, los agricultores urbanos bolivianos se replantean cómo trabajar (04/05/2020), Available here:
https://www.fao.org/fao-stories/article/es/c/1273725/#:~:text=El%2022%20de%20marzo%2C%20el,mediod%C3%ADa%20para%20salvaguardar%20el%20suministro.
Portier Davis, E., EU faces green paradox over electric vehicles and lithium mining (20/07/2021), Available here:
https://climate-diplomacy.org/magazine/environment/eu-faces-green-paradox-over-electric-vehicles-and-lithium-mining
Albright, Z., Wang, K. and Ray, R., Argentina, Bolivia and Chile need a responsible lithium boom, (30/09/2021) Diálogo Chino, Available here:
Telma Jemio, M., Bolivia's forest fires and the rise of beef exports (04/09/2019), Diálogo Chino, Available here: